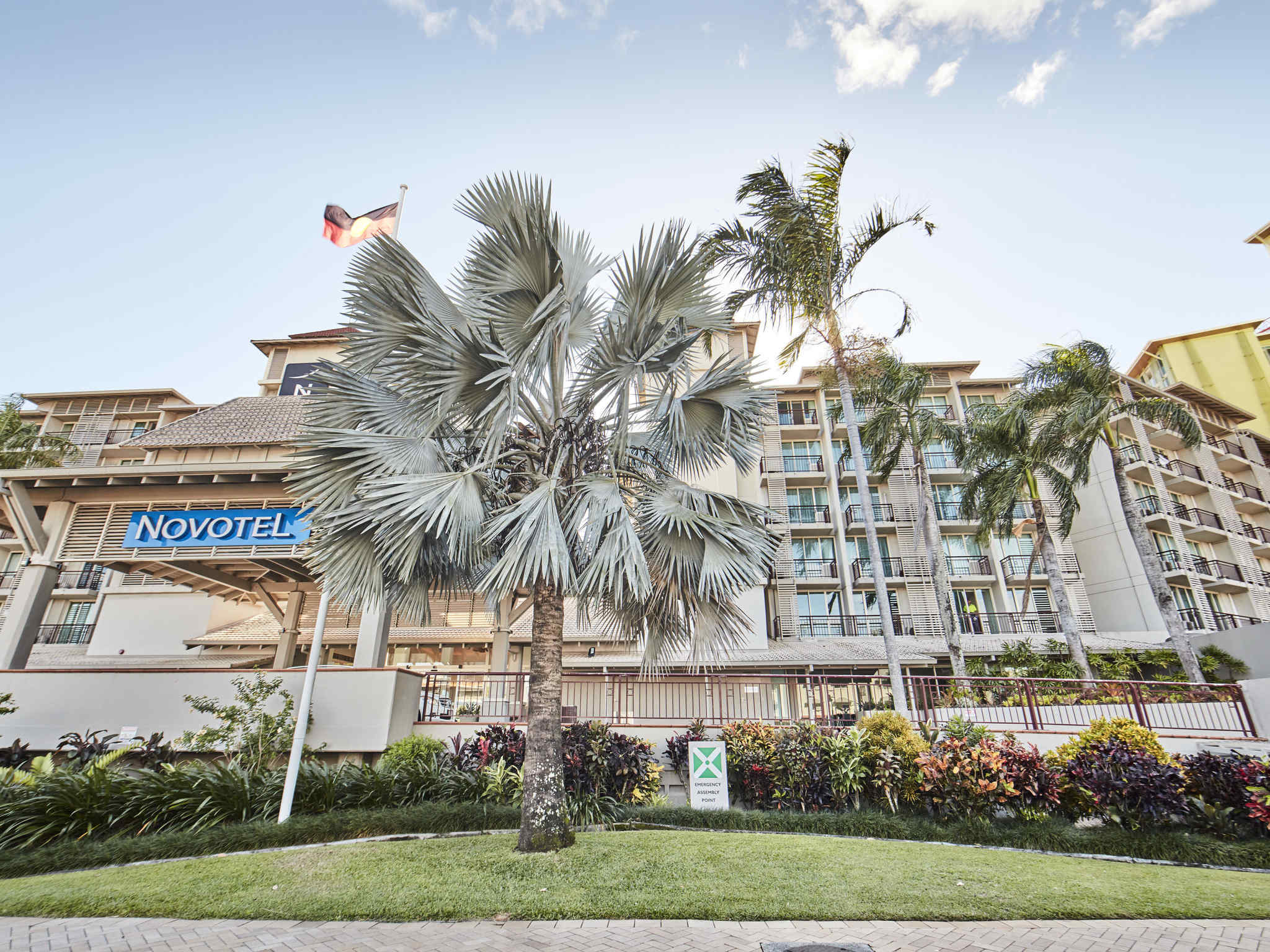 All 314 rooms and suites at Novotel Cairns Oasis Resort have individual balconies, air conditioning, mini bars, television and tea and coffee making facilities.
The resort style rooms are bright and spacious with light furniture and fabrics in keeping with the tropical environment
MEETING ROOMS
MEET WITH SUCCESS AT NOVOTEL
Your success is our prime concern, so our team will organize your events according to your requirements: conference rooms with contemporary and modular
design, ergonomic furniture, all the equipment you need, a tailored catering offer, and more.
Let our Meeting At Novotel experts guide you in organizing your seminars and business appointments.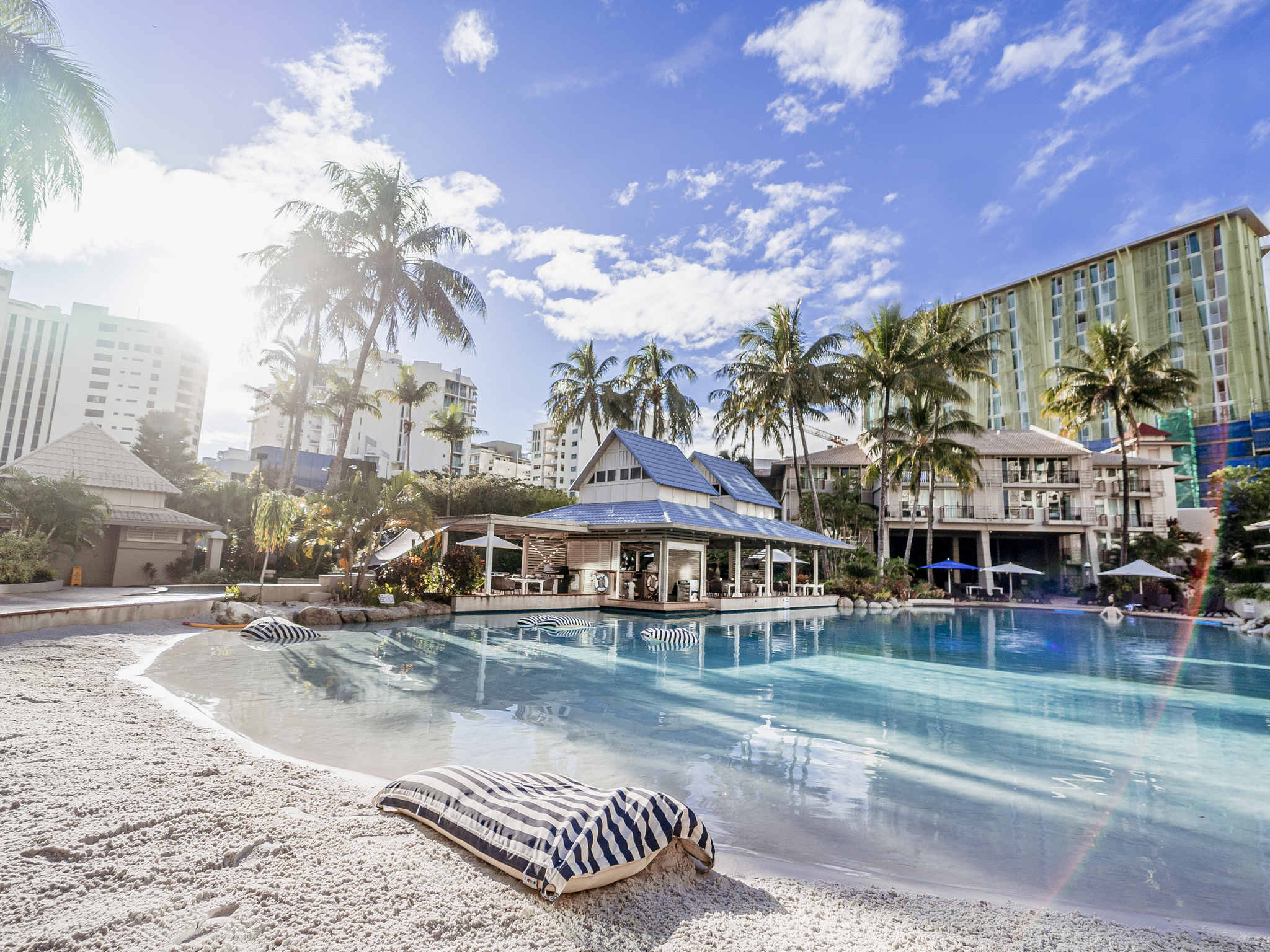 Novotel Cairns Oasis Resort has five modern conference and event rooms to offer. With great views over the lagoon swimming pool, the largest of our meeting
rooms can cater events of up to 300 guests. For smaller functions, impressive boardroom facilities with natural lighting make for an ideal space to meet or host
a workshop.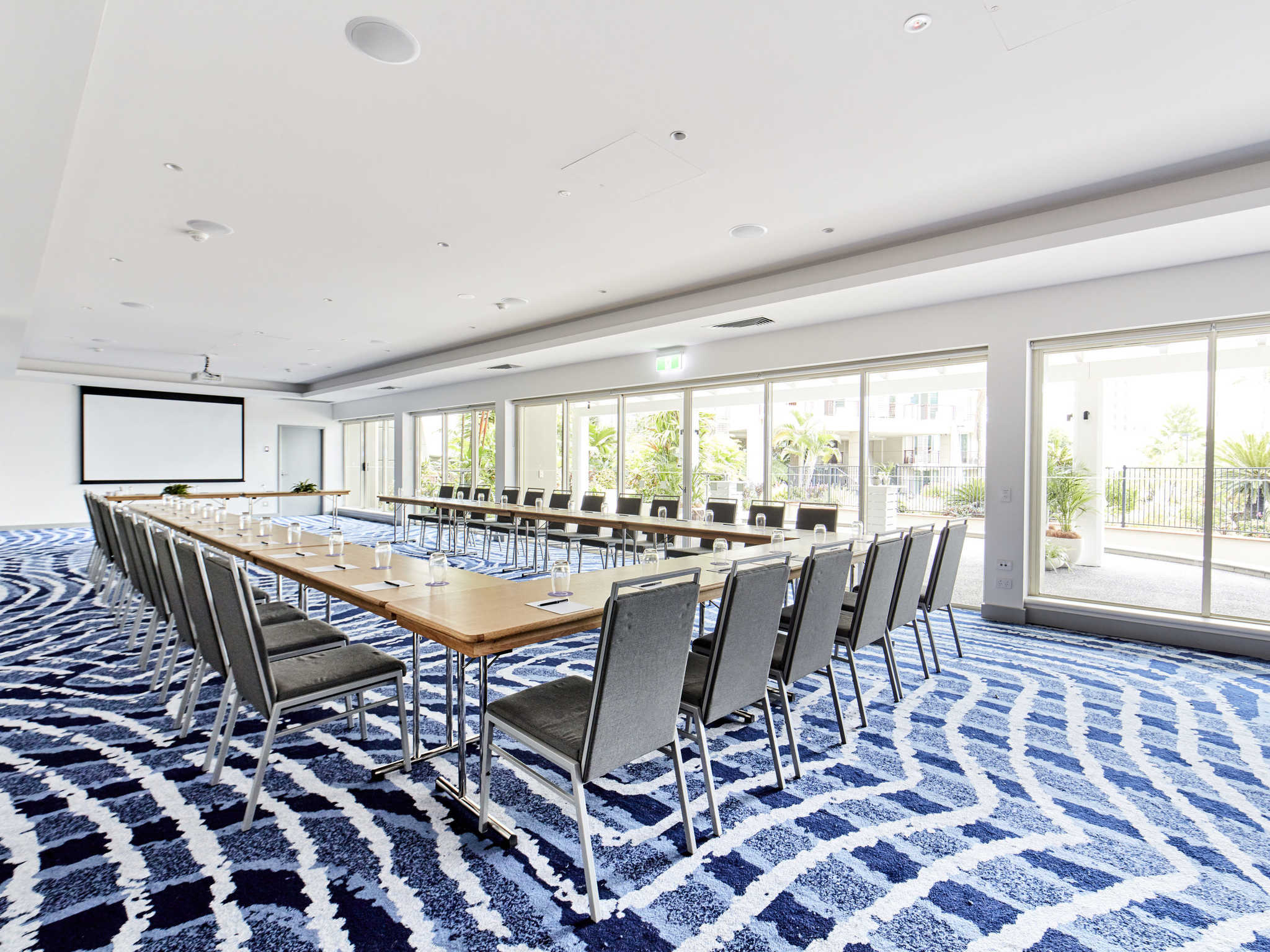 Conference day delegates can enjoy a delicious lunch served daily. Choose from a great selection of menus including quality healthy options.
Our onsite Events Coordinator is available during business hours to discuss venues and services for your upcoming meeting at the Novotel Cairns Resort.
Click here to see a 360° VR photo of our meeting room

MEETING ROOMS
Featuring 5 flexible meeting rooms, most with natural light, the resort is ideal for small to medium size conferences with a capacity of up to 200 delegates.
Contact our Director of sales, Megan Kadic on +61 7 4080 1840 or email This email address is being protected from spambots. You need JavaScript enabled to view it. for a personalised quotation.
Novotel Cairns Oasis Resort provides one of Australia's most beautiful locations for your special day. Located in the heart of Cairns, only 100 metres from
the city centre and seven kilometres from Cairns Airport, Novotel Cairns Oasis Resort is the perfect venue for your wedding day. The tranquility of the resort's
tropical gardens, lagoon pool with cascading water feature, island-style poolside cabana and indoor-outdoor wedding venues form the perfect backdrop for
the exchange of vows and your dream wedding reception.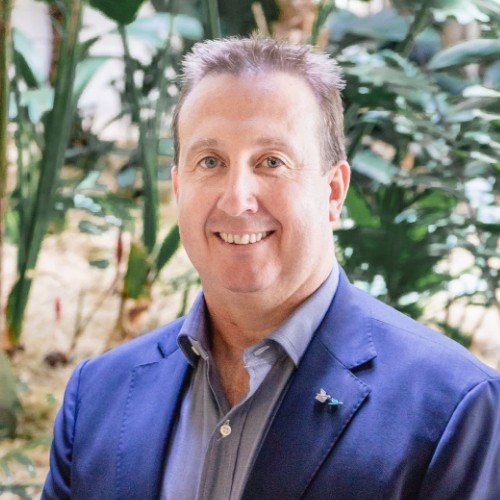 Scott Grant
General Manager
Novotel Cairns Oasis Resort