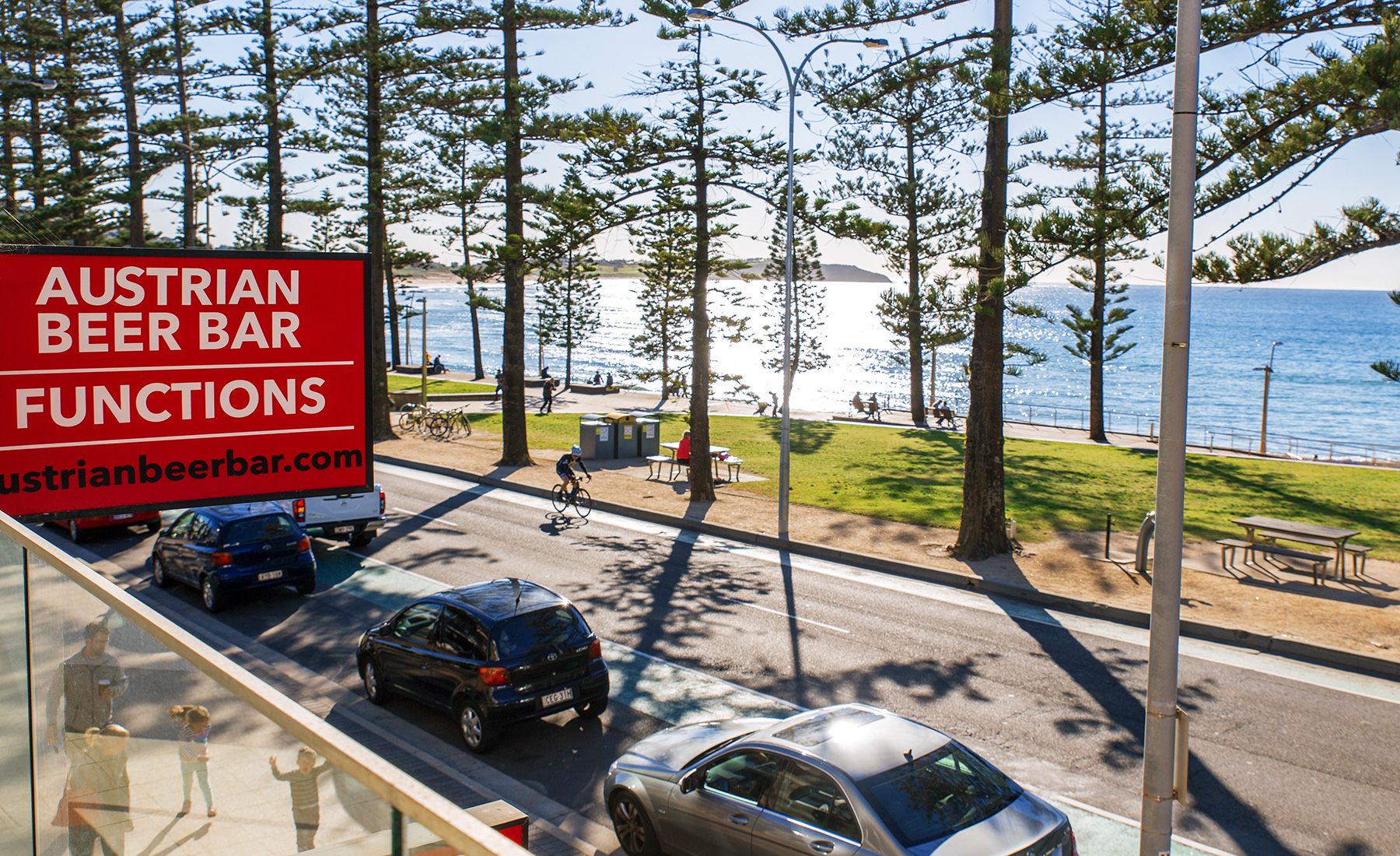 Your view from your function room
Choose from Austrian Menus from $30pp or Set Menu's to suit your budget see details below in red
Come and enjoy our stunning views overlooking Dee Why Beach and the grassy foreshore, we have one of the best locations on the northern beaches.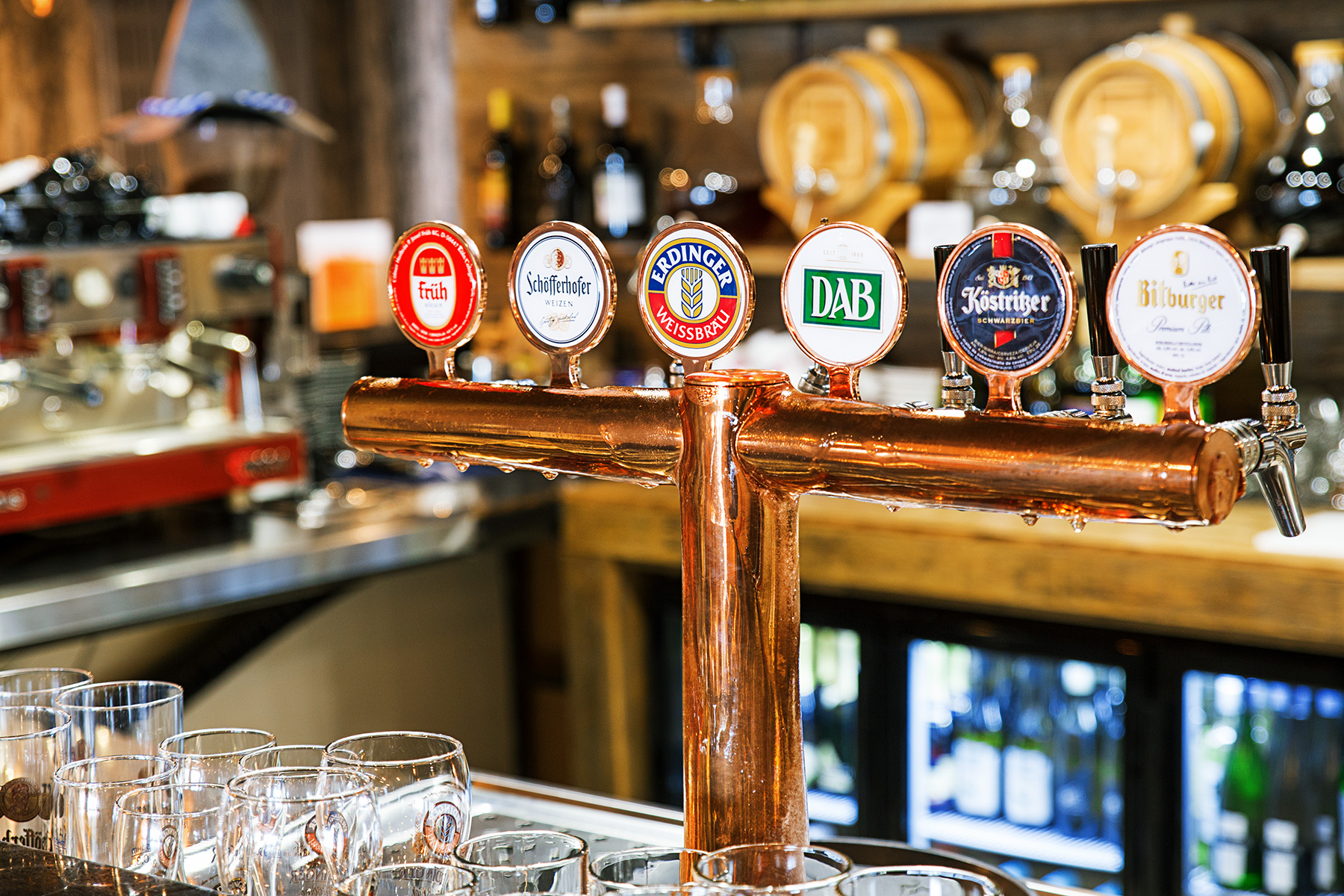 Enjoy the traditional European flair with our famous six world renowned freshly poured German beers on tap.
At the Austrian Beer Bar and Restaurant our professional team will make your event experience a fantastic time to remember.
With six German beers, three Czech beers on tap and Austrian beers, we are also looking forward to introducing ''Après Beach Bar'' and Austrian traditions to you.
We offer you traditional meals from Austria, as well as other European Specialities.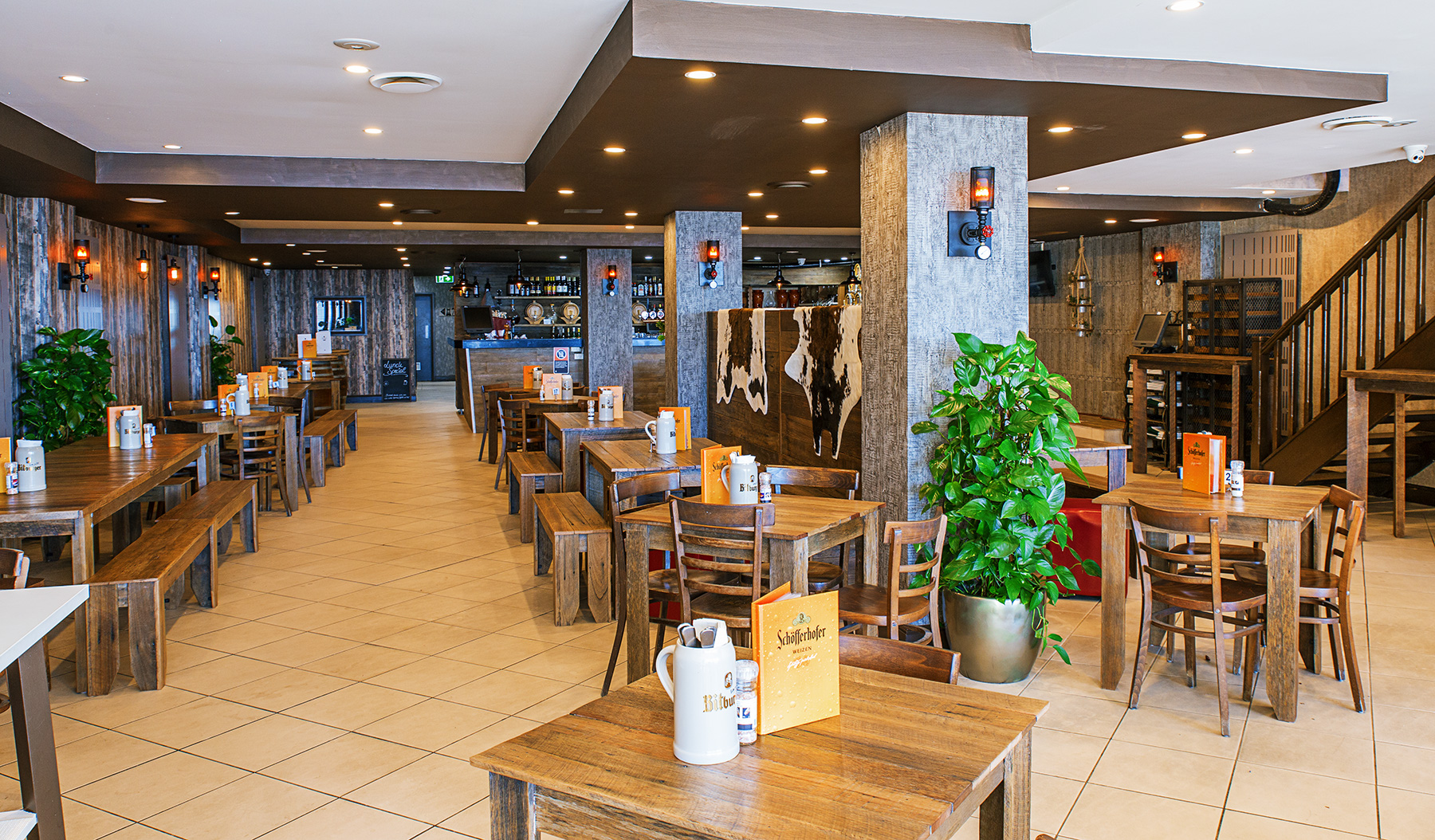 Perfect for functions, meetings and small events, free parking and walk to beach.
Our private function room on the first floor really is a great place to relax book a group and get the room free!
Overlooking Dee Why Beach our function room is an ideal training or meeting venue great for business group celebrations needed at short notice and ideal for your next birthday celebration, Christmas party or hen's/buck's night, perfect with a balcony. The bar area allows us to serve you 4 German beers on tap as well as welcoming drinks, wine and cocktails.
Half day and full day packages can be booked for the Private Balcony bar or the Austrian restaurant must include food and beverages.Upstairs Balcony Lounge Capacity:
Seating up to 40 guests for banquet style or up to 50 guests cocktail style.
Please note the function room is accessable via a single stair case from the Restaurant unfortunately does not suit handycapped visitors.
(It comes with its own Waiter/Bartender to look after your every need)
The groundfloor Austrian Restaurant can be hired on Sole Occupancy basis on Weekdays for group dinners, up to 200 people for Cocktails, functions & celebrations, its great for awards nights or business Christmas parties.
Austrian Beer Bar & Restaurant 13 The Strand, Dee Why NSW 2099
To request a call back check availability or attend a showcase event request here!
$30 Meeting Menu
Ideal for Sporting Groups or Associations where attendees pay for their own Party
Upstairs Function Room with private bar and balcony overlooking Dee Why Beach
Fingerfood Choose 5 items from the following:
Crumbed Button Mushrooms with Tartare Sauce
Potato and Ham Croquettes with Aioli
Salt and Pepper Squid with Garlic Mayo
Mini Schnitzel Burger
Fish Fingers and Chips in Noodle Basket
Meat or Vegetarian Quiche
Baked Spinach and Ricotta Puffs
Oven Baked Meatballs in Napolitana Sauce
Pretzel bites with Cheese dip
Beverages can be either Pay as you go or a prepaid account and afterwards guests pay as they go
We supply your own personal bartender for the duration of the event.
Starting from 5pm everyday NO EXTRA ROOM HIRE FEE with Minimum of 25 ppl Maximum 50 ppl
Free Games: Pool Table, Kicker, Darts, Nagler and Beer Pong Play your own music through our sound system or watch sport, music channel on TV
NB This upstairs venue is accessed by stairs only.
Party Menu $119 per person
Upstairs Function Room with private bar and balcony overlooking Dee Why Beach All Food, Beer and Wine included
Schlacht Platte = Platters of Pork Knuckle, Sausages, Ribs and Schnitzel Accompanied with Sauerkraut, Roast potato, Bread Dumplings and Beer Jus
Vegetarian Dishes available on request.
Your choice of unlimited Beer, Sparkling, White wine, Red wine and Soft drinks
Duration of 4 hours starting from 5pm everyday NO ROOM HIRE FEES based on Minimum of 18 ppl Maximum 26 ppl
Free Games Pool Table, Kicker, Darts, Nagler and Beer Pong, Play your own music through our sound system or watch sport, music channel on TV
SUBJECT TO CHANGE AND AVAILABILIY
BOOK DIRECT Phone Ernst Phone 02 9981 1161 This email address is being protected from spambots. You need JavaScript enabled to view it.