Interview with 'Tailor Made Expert' Chris De Havilland
ASK ABOUT THE FAMILCLUB OFFER!
CLICK HERE TO INTRODUCE YOURSELF!
It's been 29 years since Chris De Havilland created his first tailored VIP speaker to open a building in a capital city centre.
After taking questions from the floor, his client had not expected he would be so convincing, so requested he not reveal his true identity.
That first major presentation was successful for both De Havilland and his client, plus it earned him a mayoral invitation to join Queen Elizabeth for an upcoming civic ceremony, but he declined.
Why?
"Because fooling the city mayor and the British monarchy was not in the best interest of my client. The implications made it irresponsible.
"Since then, I always ensure that after fielding audiences' questions, I reveal that the 'expert' who has presented their world changing scenario is actually someone other than their celebrated VIP.
"Much has changed in IT, medicine, finance, engineering, corporate governance and every other field for which I've been asked to provide an 'expert' keynote speaker."
Chris says the one thing that remains unchanged though is human nature.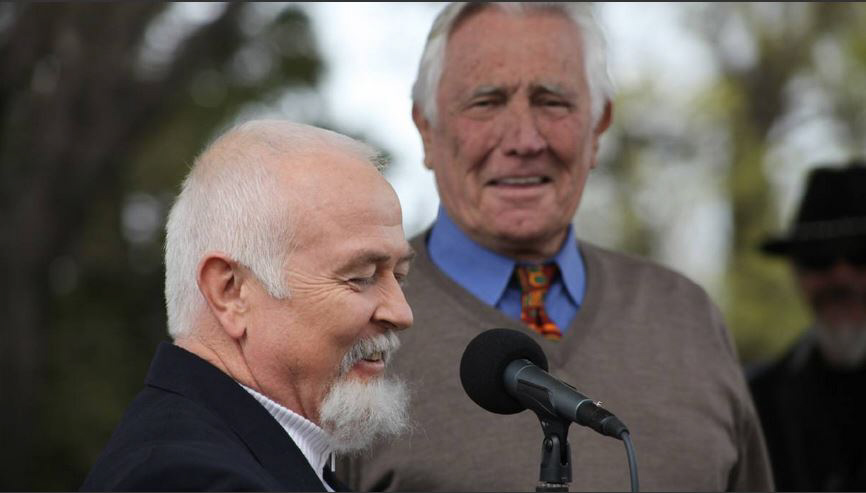 George Lazenby Admiring Chris as James Bond
"Yes. People like 'make believe'; that's why there are plays, movies and online games. However, even the most realistic of these is understood to be entertainment. We know those involved are acting.
"Fooling or hoaxing others is not difficult, but wanting to be 'fooled' by a movie is different to this live interactive environment. Here the fooling may not be obvious to the unwary regardless of the clues and especially if I've dined with the audience and invited questions after my presentation.
"I believe creating 'make-believe' as another character, albeit tailor made, is conditional. The reality must be revealed. Properly done, the revelation itself can make the message indelible and that is a different skill set."
It's also why he prefers to tailor 'experts' for audiences of experts.
"When an audience is predominantly specialists in their field, 'in-house' knowledge is not lost on them and the impact for the client and therefore the value of the presentation, is all the much greater for it," he says.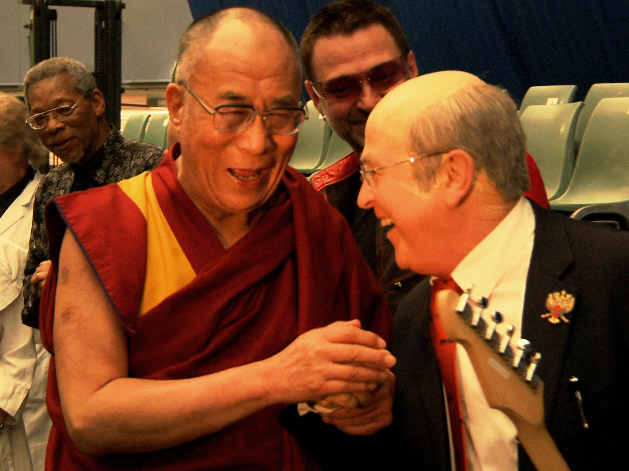 When an audience is not a group of major decision makers who are highly aware, or focused on a specific subject or discipline, he usually provides a well-known famous person (who is obviously a copy) for a themed or comedic presentation.
"This makes for a very different psychology and has resulted in all manner of fun!"
The 'fun' includes speaking Russian with the Dalai Lama, impersonating a prime minister as MC of an opposition leader's event, to interviewing George Lazenby, Australia's only James Bond posing as the original 007 Sir Sean Connery.
Chris works in television and the occasional movie, which he feels certainly helps when presenting to camera, writing a speech, story-boarding multimedia and steering an audience to a conclusion.
We asked him if after 29 years of professional speaking and presenting in a niche market, is there a single presentation or highlight that exceeds all others?
"My work has taken me around the world, introduced me to people doing great things and I have many friends who began as clients, something which I truly value", he says. "However, when I began the only other speaker of this genre in the country was the late Campbell McComas.
"Last year my greatest personal thrill in my career as a 'tailor-made expert' was to have my client stand up at the end of a presentation at the Melbourne Club and announce that he was a friend of Campbell and had hired him on numerous occasions. He then announced that at last he'd discovered someone worthy of taking on Campbell's mantle. As the ad says, 'For everything else, there's Mastercard!'"
Request a sales call, a quote or check availability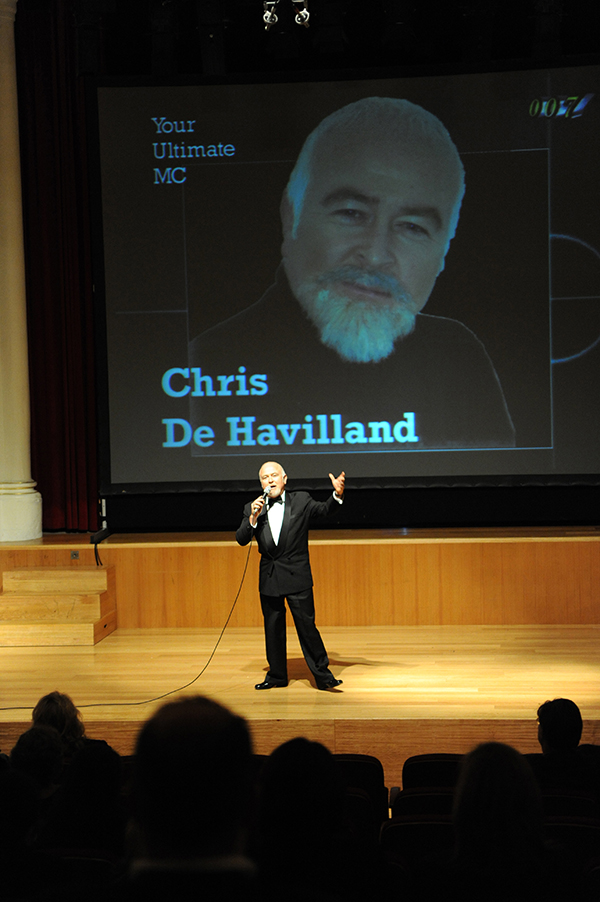 For contact information see: www.ChrisDeHavilland.com