The hottest Famil of the year!
Being the first famil for this summer we wanted to showcase a venue that would be amazing and it would go viral in the event industry.
Generating bookings and getting a ROI was only part of the picture to get the event industry rolling we need you to spread the word, because its a snowball effect and it will create work
This is the right time to talk about people behind their backs - word of mouth is great! You can talk about me I really do not mind if it gets someone a days work.
So we arrived at voco Kirkton Park in the Hunter Valley to a warm welcome 39c and some delicious cocktails over a light lunch.
A short trip in a coach to Brokenwood Winery where we enjoyed 2 hours tasting 7 great wines accompanied by 7 matching foods in a private room with a brilliant presenter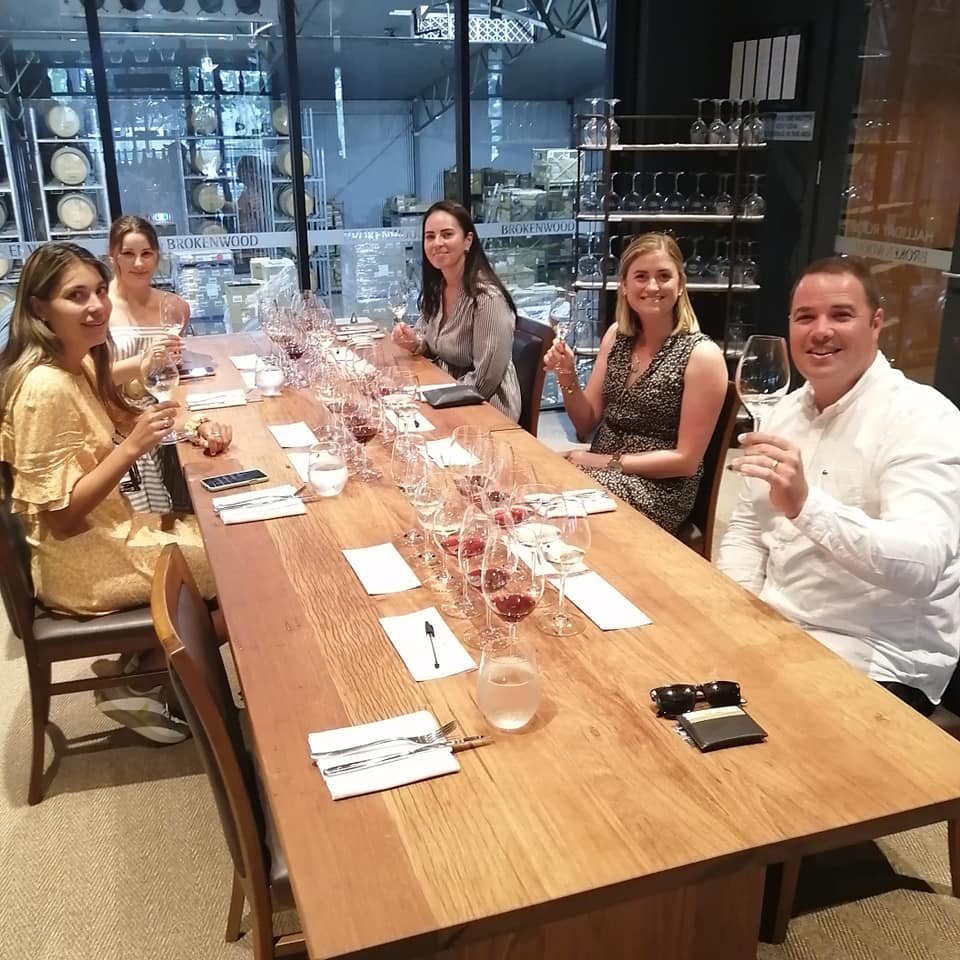 Brokenwood Semillon with oysters
Stanleigh Park Semillon with Salmon
Chardonnay with Chicken Terrine
Pinot Noir with Piped shadows of Blue tart with candied walnuts
Shiraz with Jamon and Pimentos and another with Manchego
A Brokenwood tawny with a Chocolate tart
Then a full educational tour of the winery before heading off to taste Cheese Chocolate and Olives
Australias best brie was a hit as was the rocky road and the alcoholic slushies
After checking in to our rooms we met for Dinner, no we met for a five course degustation, No, Start again we were treated like royalty and given a private room where our hosts introduced the group to Evan the manager and our wine host Rick for the evening from Audrey Wilkinson Winery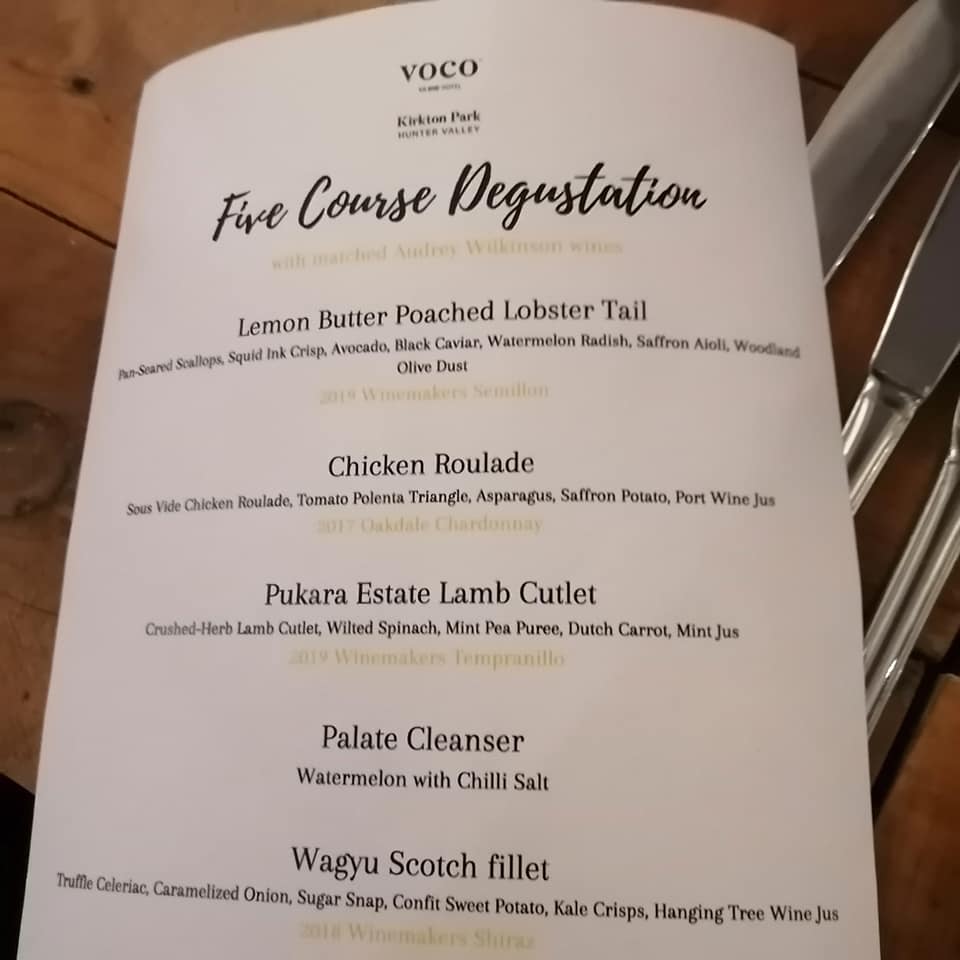 This evening was an example of how voco Kirkton Park can be used for groups perfect for conferences and with lots of breakout areas training rewards team building agms private dinners and sole occupancy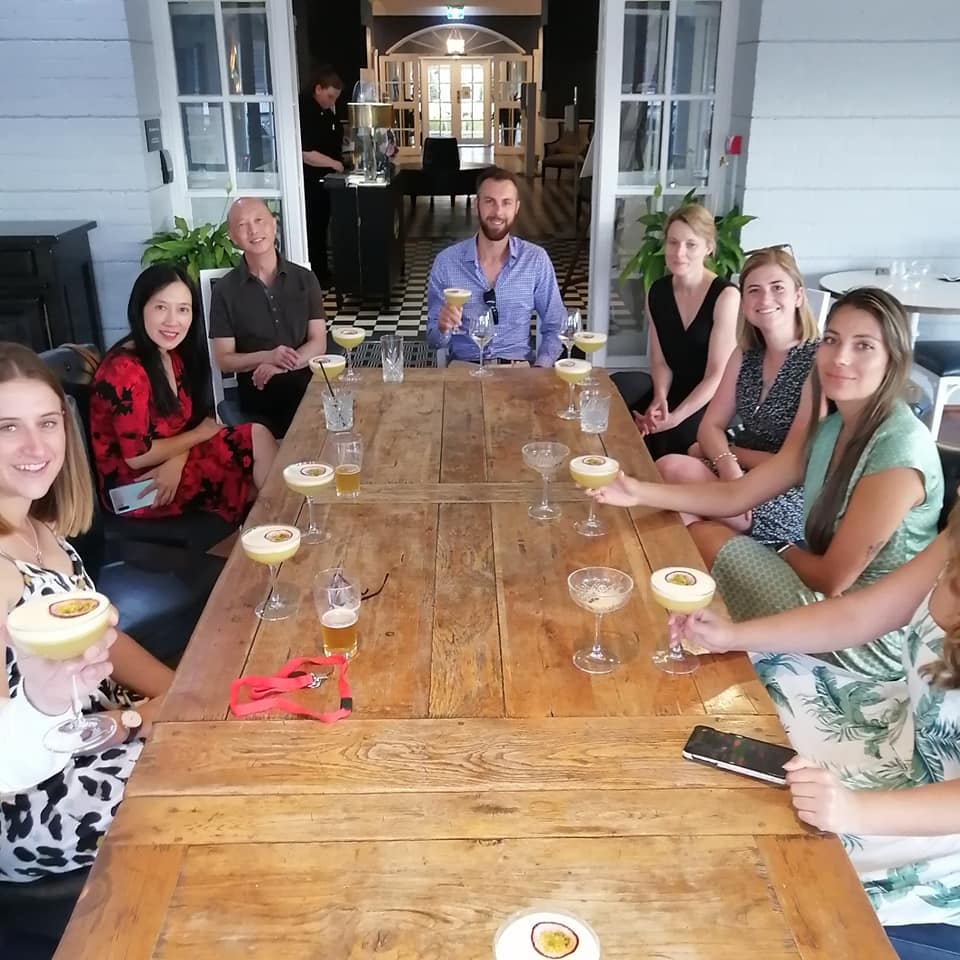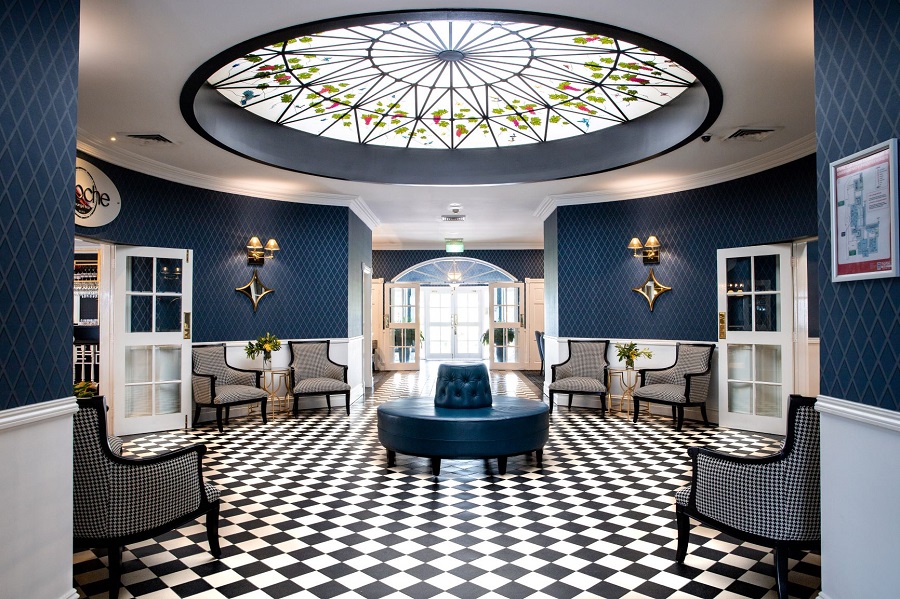 Join us at voco Kirkton Park and let us guide you through the best the Hunter has to offer.
Set on 70 acres, the elegant estate features 70 rooms and suites, seven meeting rooms, multiple outdoor breakout spaces, free wifi, fitness
centre and pool house. With ample space to wander, relax, dine, meet and celebrate, voco Kirkton Park is perfect for experiencing the essence of the Hunter Valley.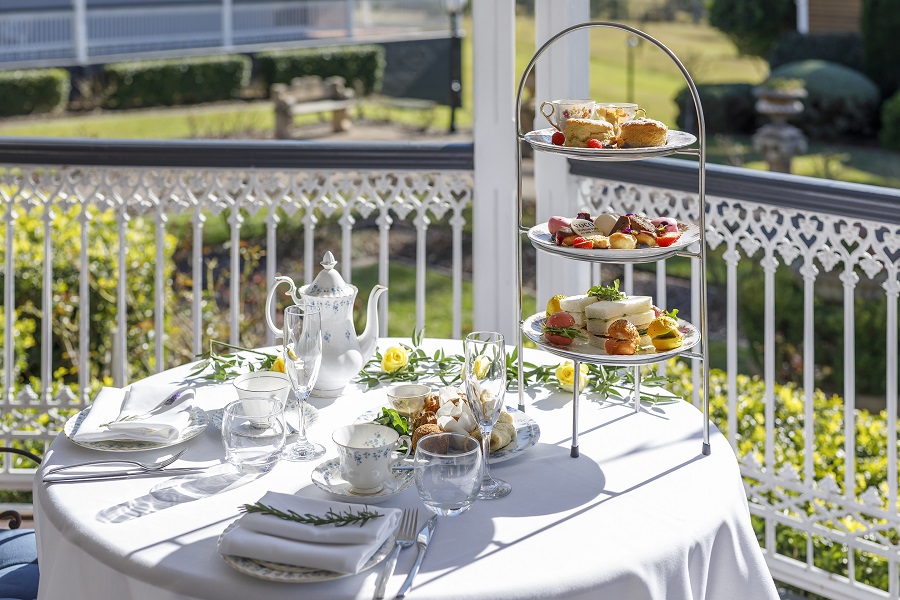 In one convenient and picturesque location discover 5 conference rooms and 4 breakout rooms recently refurbished, with the option to book exclusively
Manor House for your conference accommodation in the Hunter Valley.
On 70 acres of manicured grounds, create bespoke moments for your delegates at a post-dinner bonfire served with mulled wine or a pop-up cellar door in
our rose garden followed by an estate-to-plate dinner under the stars. Enjoy exquisite dishes created with the finest of local NSW produce.
Let's write the script together for your corporate escape. Get in touch with your voco™ corporate event planner today and organise an unforgettable conference
or meeting in the heart of the Hunter Valley. Make the most of your experience with our special meeting offers!
This is another Familclub promotion for our members that need to book conference venues
All attendees were fully hosted having confirmed they are planning meetings and conferences in 2021.
After seeing the voco venues, we were delighted to here two attendees were thinking of one conference but now realise this venue is so versatile its suits several events they will be booking soon.
More info call 0458 091336 Register Here to attend the next tour in 2021 please do not call the voco hotel direct.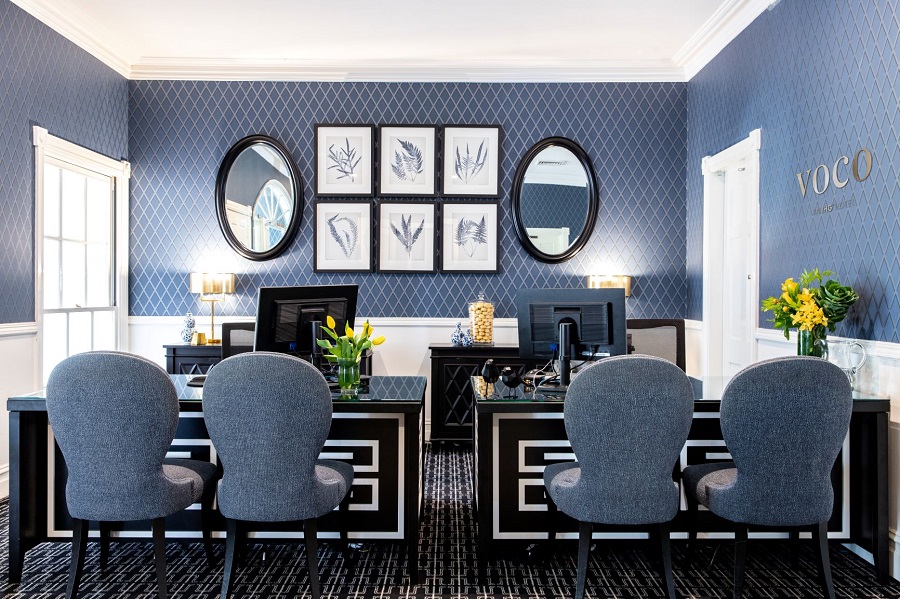 FAMILCLUB MEMBERS
Make sure you are invited to these upcoming Famils in early 2021
Cairns and Port Douglas, Gold Coast, Sydney, Melbourne
To promote a destination or venue just call me 0458 091 336