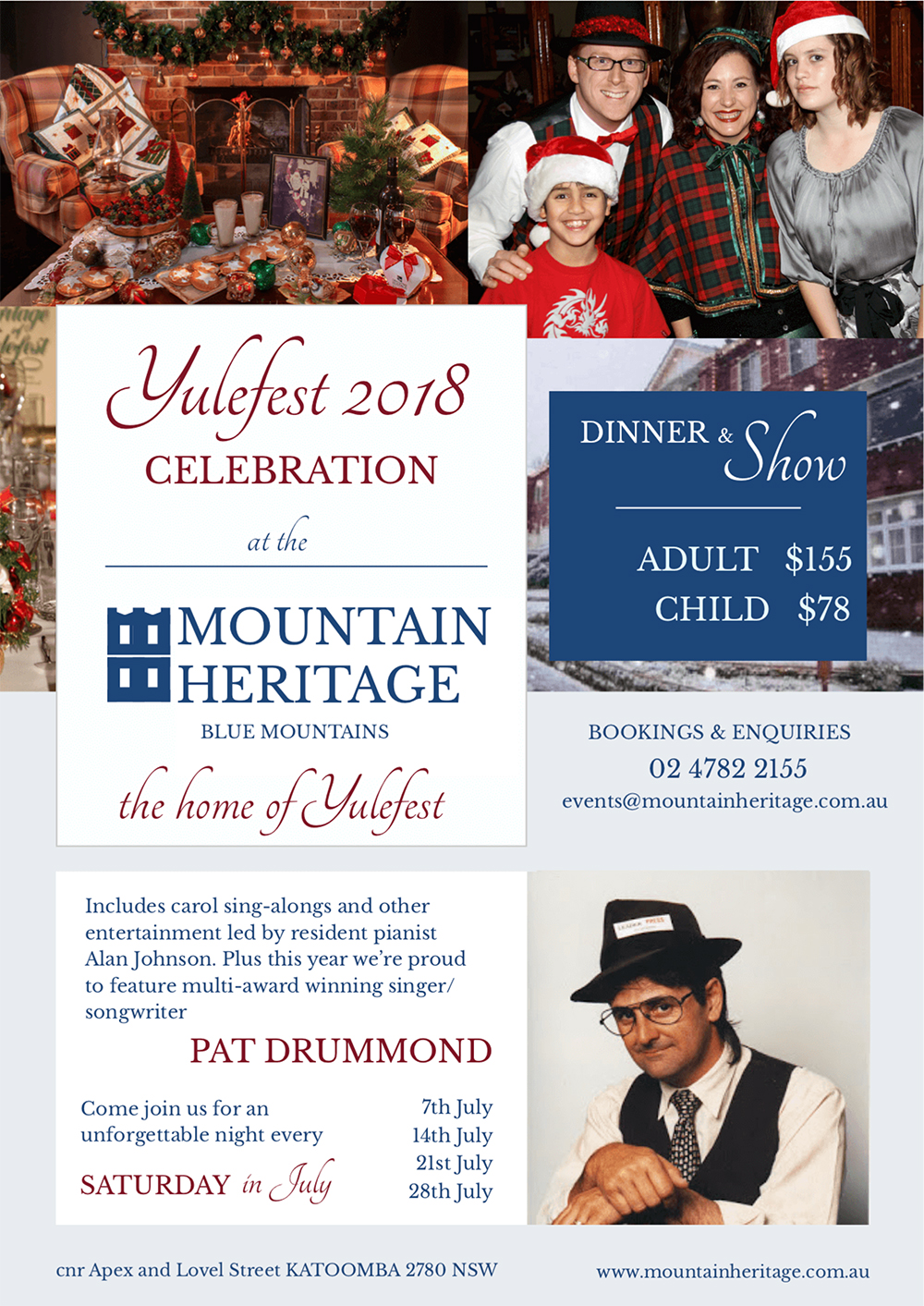 Enjoy a magical Christmas In July weekend, at the Home of Yulefest!
We know you love Christmas-time, but now it can be yours with all the trimmings – a five-course Yulefest dinner with a choice of freshly prepared traditional Christmas fare, blazing log fires, friends new and old enjoying a carol sing-a-long… and maybe even some crisp white snow drifting gently down!
Featuring Alan Johnson, Brian Hodge & The Moonlighters PLUS multi award-winning singer/songwriter Pat Drummond!
Don't settle for imitations!
Whether you miss the atmosphere of a northern hemisphere Christmas, want to relive the magic of your childhood, or just want to bask in the warm welcoming glow of a very special event, a traditional Yulefest at The Mountain Heritage is a must.
Book direct at www.mountainheritage.com.au for a fantastic Yulefest weekend and SAVE $30 off our two-night minimum weekend accommodation rates. We'd love to have you join us for a once-a-year-event that will leave you with memories for a lifetime!
Or call us today on 02 4782 2155 to guarantee your place at Yulefest 2018!
This email address is being protected from spambots. You need JavaScript enabled to view it.
Apex & Lovell Streets, KATOOMBA, NSW 2780
Request a Sales pack, a quote, a site inspection or check availability