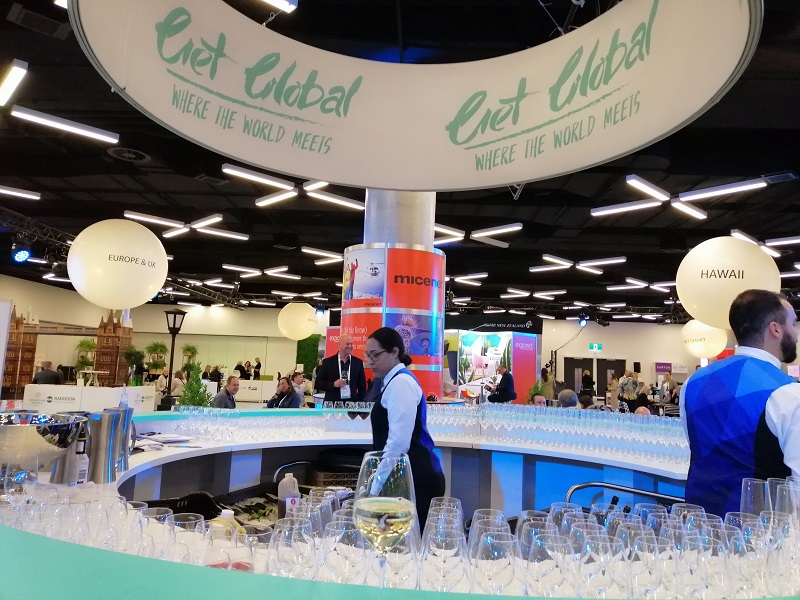 Get Global
A Meetings and Events Australia (MEA) awardee that took place on Friday, 26th July at the ICC Sydney.
We were so impressed with the new format a one day 9am to 6pm that we want to tell you all about this wonderfully exciting event.
PS: Please note this review is not a paid item and we are not affilliated with Get Global in any way as a sponsor or advertiser.
What is Get Global?
A platform for exhibitors from hospitality, tourism, aviation and attractions to demonstrate their business event advantage in the Australian outbound space.
The floor was distributed among various geographical locations and had impressive global themes complementing them. Right from rowing a boat in the Pacific, to witnessing the Sakura in Japan, to camel riding in the UAE, the layout was smart and did justice to the "global" vibe. Major market players like The Shangri-la, Air New Zealand, Japan, Hong Kong, Singapore tourism right to the Marriott hotels group, Fiji Tourism, to Qantas were exhibitors, to name a few.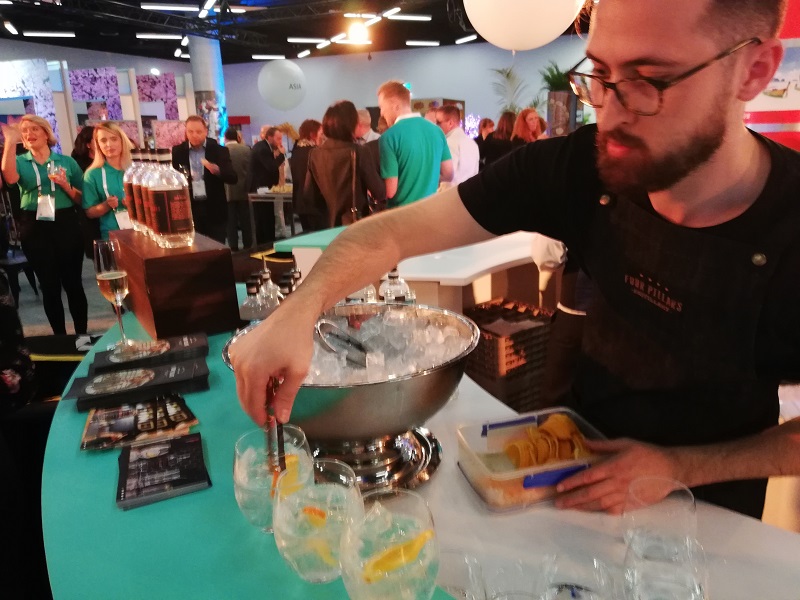 Each Qualified buyer (attendee) could visit any hotel and tourism exhibitor to interact on an open floor plan to gain more insight on the MICE edge they can use for their businesses.
So refreshing to be trusted knowing there were no time limited appointments or PA announcements or phone reminders which really is not a very professional way of conducting business
(Yes we all know sometimes it takes more than 15 minutes to tie up a deal or watch a presentation and sometimes the appointment is just to fill a schedule and only takes a minute leaving eaxasperated Ehibitors with time to kill)
Because I was able to walk around the Expo chronologically once instead of zigzagging everywhere I really was not tired at the end of the day.
Through the Get Global event app, buyers could swap contact details by scanning the QR codes on their name tags which also shared the scan but it also put them in the draw to win the sponsored prizes. What a technological way to engage an audience! no more scanning business cards. There were 10 huge lucky draws throughout the show! between all the seminas held in several areas, prizes included were but not limited to all inclusive trips, business class flights, high end accommodation and leisure getaways to amazing destinations including London New York Las Vegas, Hawaii, Hong Kong, Singapore and so many more.
We had lunch from Asian, European and Pacific inspired themes. Sustainable initiatives were on point through Air New Zealand's reusable coffee cups; serving tea and coffee whilst causing zero environmental damage.
Apart from exhibitor and buyer interaction, there were notable industry speakers to cover the event.
If you are planning a large Corporate event or Conference we are delighted to offer you a business class flight to Hong Kong on Cathay Pacific including their Airport Lounge plus three fantastic nights at The Cordis Hotel with Club Lounge
We departed the event with a delicious butter scone, cordial conversations, extensive business card exchanges and quality learning, plus feeling great after four glasses of refreshing gin and tonic following a semina by Matt Jones on Gin by Four Pillars an Australian Distillery in Healesville that is now a world beater that not only utilises its products and its waste never goes to waste its all recycled creating a fully sustainable industry.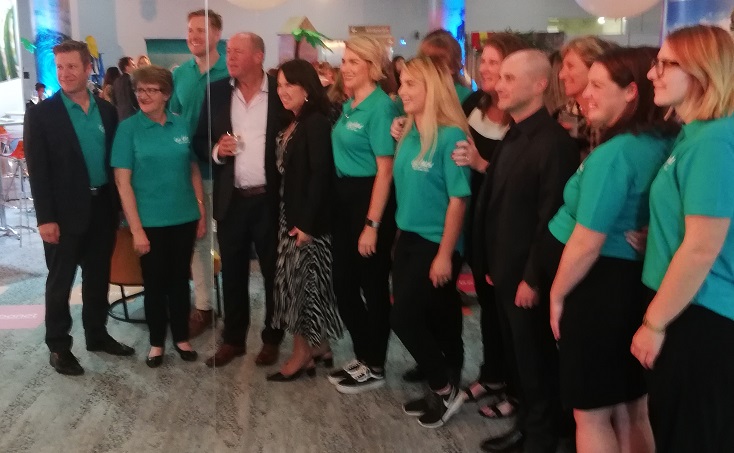 I must say, the design and setup did justice to the global theme.
Familclub are looking forward to more interesting ideas, exhibitors and attendees next year at Get Global, because this event really worked for both buyer and seller
Get Global - Familclub says thanks for trusting the events industry professionals! We are happy to promote this event to our members. See you soon.
To register for next years show and attend as a Familclub Partner
APPLY HERE
This Item Written By Niyati Doshi a freelance Journalist for The Familclub and avid blogger who is available for the Travel Industry 0469 844 261