Vanuatu's favourite island resort, Iririki Island Resort & Spa, is the top holiday destination in Vanuatu set amongst spectacular tropical landscapes of Port Vila Harbour and Mele Bay. With only a 3 minute ferry ride from Port Vila, Iririki Island Resort & Spa offers the perfect balance between peaceful seclusion and convenience.
There are so many things to do on and around the island that you will never want to leave the island. From wining and dining at Vanuatu's most romantic restaurant – Azure Restaurant, to experiencing the best snorkelling within Iririki waters, you can enjoy a relaxing and rejuvenating spa treatment with the view from atop the peak of the island or even lounge along the four tier swimming pool drinking an especially made cocktail. This Vanuatu beach resort getaway will definitely be one to remember.

EVENTS:
Irirki is the perfect setting for any kind of event. From celebrations to corporate events and conferences, Iririki have a team of professional event planners to help make it a success. In just a few hours you could be at a Pacific Island resort in a beautiful internationally acclaimed destination
Just 3 mins from Port Vila town, Iririki Island Resort & Spa specialists in designing & creating inspirational meetings & incentive programs enabling delegates to come together to meet, work and stir the mind in a peaceful and relaxing setting.
Iririki Island Resort & Spa, the ideal meeting event or incentive destination to meet, rejuvenate & motivate.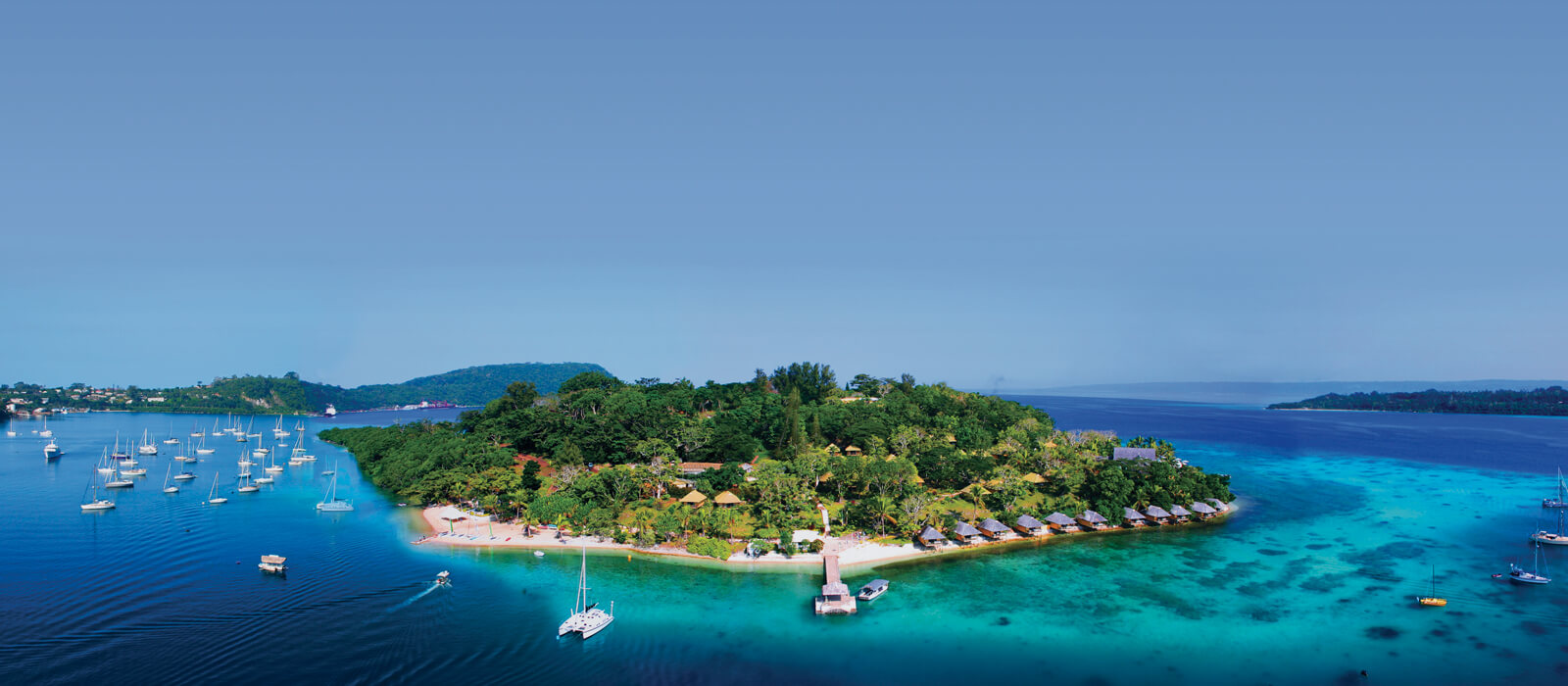 Think outside of the square with several flexible around Island locations, a dedicated hilltop conference room offering conventional conferencing facilities with the further option of a fully airconditioned marquee which may be transformed by a dedicated events team into an exhibition, meeting or event haven surrounded by ocean and tropical landscapes catering for up to 250 cabaret style.
Combine with varied accommodation options from traditionally styled fares to contemporary rooms & apartments each with a private balcony and full range of room amenities and a balcony Jacuzzi on Poolside, Ocean View & Penthouse apartments ensure a good night's rest for the following day's meetings or agenda.
If activity is required there is a varied range of team building activities, from a morning yoga session taking in the sun rise followed by an energizing healthy breakfast to kick start the day or for the more energetic an Iririki sports carnival incorporating the on-Island sporting facilities.
Leisure & time out is not forgotten with two outdoor swimming pools, a private beach to snorkel from, complimentary use of all non-motorized watersports equipment and the luxurious Iririki Day Spa and Jewel Casino, the resort has 3 restaurants that serve a range of European, Middle Eastern and Asian cuisines with the cuisine being incorporated into themed event night options and event dining and cocktail menus.
With all on offer Iririki Island Resort & Spa guarantees the creation of inspirational meetings and memorable events.
Fully renovated in 2015, our luxury resort has eight different accommodation types to choose from to meet your needs, from waterfront bungalows to stylish ocean view apartments and villas or penthouses to the humble island fares for that island life, Iririki Island Resort & Spa has something for everyone.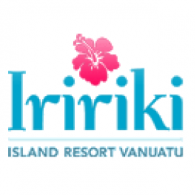 Register for a Familiarisation tour here
Phone to check availability and rates +61 (0)455 053 690 E: This email address is being protected from spambots. You need JavaScript enabled to view it. Melbourne, Australia